Hospice Care
At Cypress Cove Care Center, we strive to provide compassionate quality care to support individuals and caregivers who are living with terminal illnesses no matter where they reside. Our goal is to provide your loved ones with a high quality of life each and every day.
Our hospice services include:
On-call 24-hour support

Clinical Care

Skilled Care

Spiritual Counseling

Emotional Counseling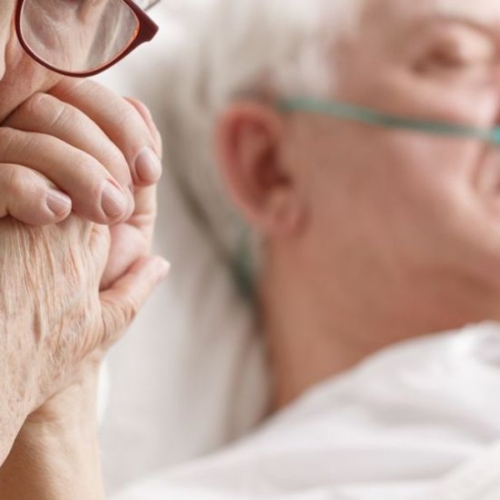 The Director of Nursing not only knew her field of labor – inside out, she knew how to care for family members.
I have felt the impact of excellent leadership within your institution from the first day we entered your facility.  Friendliness, cleanliness, compassion, and efforts beyond the ordinary seemed to be everywhere at hand…I thank God that I found you with the help of a nurse who previously worked in your facility that told me of all the other facilities in the County and knew how well Cypress Cove compares with the others.
My mother is in rehab at Cypress Cove. It's been a very good experience. They've been on top of everything and I've been pleasantly surprised. The staff is really good. The facility is clean. All of them have been very good about keeping in touch with me. If she acts a little bit odd or if they know that she might have an infection, they are automatically sending things out for tests to check her. They do nail care, her hair, she's always dressed, they have music (even bought her harmonica to play) they go fishing, movie time, and other things.
My parents were in Cypress Cove at least a year or longer. The staff is great, Everyone is so friendly and helpful. The rooms and all were spotless. The food is delicious and it was great eating in the dining room with my parents at times. This rehab is one of the very best and the employees are always there to help in any situation.
Having had direct experience with my mother's care, from four different facilities in the state, I highly recommend Cypress Cove to any and all that inquire. It is clean, special dietary needs are met, most all my concerns were addressed immediately, and the staff, from administration to cleaning and maintenance, were wonderful and very caring. Although not a new and modern facility, the level of care is way above average.