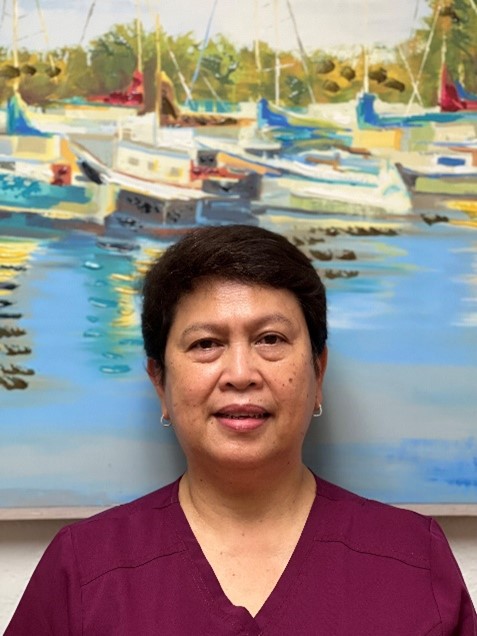 MDS Coordinator
Brief info
Elisa is a graduate of Holy Name University in the Philippines. She initially
worked in sales as a store supervisor after completing a bachelor's degree in
commerce. Still, Elisa found her way to her lifelong nursing vocation after completing a bachelor's degree in nursing at the same university seven years later. She has been in the nursing field for 30 years, 16 of which have been at Cypress Cove Care Center. In 2020, Elisa's dedication to ensuring quality patient care led her to her current position as the minimum data set (MDS) Coordinator. She is passionate about the care of the elderly and she believes in putting wellness and dignity at the forefront of the aging process. In addition, Elisa's dedication to caring for others allowed her to pass the torch to her son, Francis, who followed in her footsteps and is a registered nurse as well.